About Me
While an American, I've been living in Stuttgart for twelve years now. I've lived here longer that anywhere in the U.S. and Stuttgart is now home for me.
Since moving here, the leather and fetish scene in Germany and especially Baden-Württemberg has openly and warmly welcomed me and helped make me a stronger man; the scene is an important part of my life.
Now it's my turn to give back to the community that has given me so much and represent the Baden-Württemberg scene.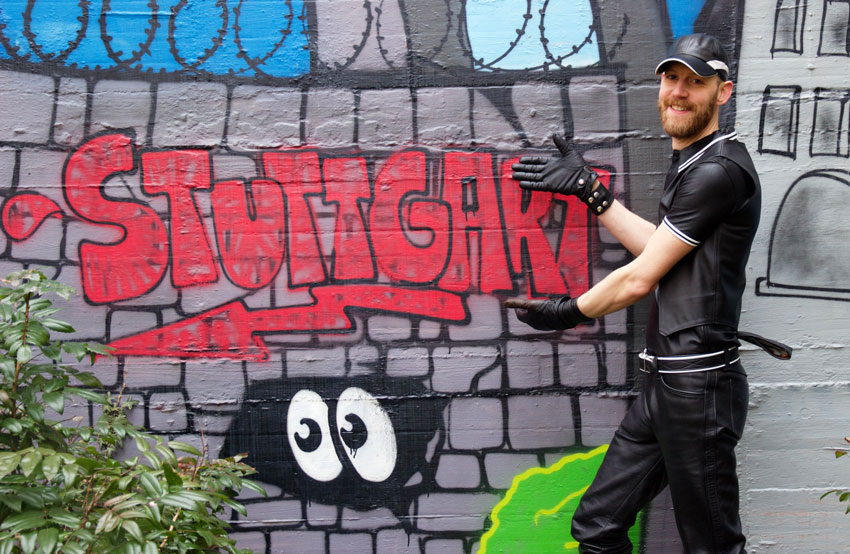 Make it Your Scene
As Mr. Leather Baden-Württemberg, I am representing you!
To that end, I want to hear from you. What does being a Leatherman mean to you? What do you love about the scene in Baden-Württemberg? What are your wishes and concerns? And what would you like to see from your title holder?
By sharing your experiences we can work together to MAKE IT YOUR SCENE here in Baden-Württemberg!